Professional Commercial Cleaning Services
At Utah Cleaning, we sweat the small stuff so you don't have to! Since 2004, we've been fully committed to both quality and affordability while serving your cleaning needs. Being a trusted local company, we understand that the secret to your success as a business lies in our meticulous attention to detail!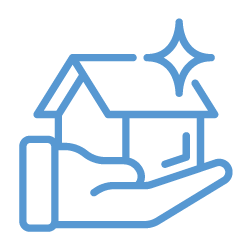 Complete Janitorial
Our dedicated team at Utah Cleaning provides thorough and meticulous janitorial solutions that cover every aspect of your space.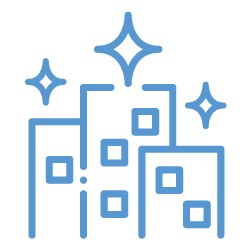 Commercial Cleaning
Elevate the appeal and hygiene of your commercial establishment with our professional and reliable cleaning services.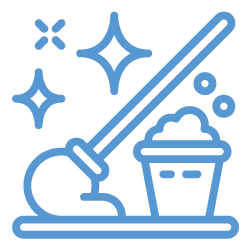 Floor Cleaning
Restore the brilliance of your floors with our specialized cleaning techniques, ensuring they shine and impress.
Sweeping Success Stories
"Dixie Optical has used Utah Cleaning since we opened. They keep our wood floors looking new and beautiful. We get many compliments from our patients on the beauty of our Optical and its largely due to the cleaning Utah Cleaning does for us. They work magic, we never see them, but presto overnight everything is spotless!"
Lynda Burgess, Owner, Dixie Optical.
St. George, UT
Sweeping Success Stories
" I highly recommend Utah Cleaning as they have the ability to respond to any request in a quick and efficient manner. Utah Cleaning will go above and beyond the scope of their work to enhance the property or respond to a situation. Utah Cleaning makes my job a lot easier and I appreciate their high standards on a daily basis."
Patricia Hickey, Property Manager, RPAI Southwest Management LLC
Chandler, AZ
Sweeping Success Stories
"They helped prepare our branch, Bank of Utah for our soft opening, and this included wood floor restoration, window and blind cleaning, customer chair cleaning, and deep cleaning of our branch, and when they were finished, it was like new. Our Branch was so nice that my upper management team on that following Monday morning was very impressed with the overall smell and look of the branch. Thank you Utah Cleaning!!!! Working with their team has been so easy, and has made my job as branch manager of our new branch so easy and stress free, I highly recommend them!!!!"
Joan Michel
Sweeping Success Stories
"Utah Cleaning has been doing janitorial service for us for many years on all of our commercial projects. They have always been great to work with, and very responsive whenever we have had things that needed to be looked at or changed. They clean to the highest standards and have done a great job for us over the years. I recommend them to anyone looking for quality and a great relationship!"
Tim LeBaron
Sweeping Success Stories
"They are awesome to work with they are always responsive and go above and beyond when I have needed them too. I am commercial property manager with Woodbury Corporation we bought the property they work on in 2019 and its now 2022 they have not let us down. Highly recommend Utah Cleaning."
Josh Mitchell
Sweeping Success Stories
"This company is quite superb, their staff is courteous, their cleaning is exceptional and their cost vs. benefit is above all else. I strongly recommend you use Utah Cleaning for all your cleaning needs. They are like no other. There's a reason why they are the best cleaning company in Utah, they are backed by management that cares for their employees as well as their customers experience. A leader in the industry of Clean!"
Colby, Google User
Sweeping Success Stories
"Our salon has used Utah cleaning for over a year now and has been so impressed with their staff and customer service! The level of detail they present to ensure our satisfaction has been unmatched by the numerous companies we've tried in the past. We highly recommend it!"
Brittney Grundmeyer
Sweeping Success Stories
"Our experience with cleaning companies has been mediocre at best. However, Andrew @Utah cleaning takes professionalism to another level. Not only is he responsive and helpful he also has taken extra steps to make sure our particular needs are cared for. I would recommend Utah cleaning for any type of commercial cleaning accounts."
Why Choose us
Experience is invaluable
Expertise in Every Corner
With years of experience in providing janitorial services, we're your go-to experts for comprehensive and top-tier solutions – from floor to ceiling!
Local Touch, Global Quality
As your local cleaning partner, we bring a personal touch to every project, delivering a pristine and hygienic atmosphere that meets global standards of excellence.
Customized Care
We tailor our services to match your requirements. Whether it's your schedule, budget, or service expectations, our goal is to create a plan that aligns perfectly with your needs.